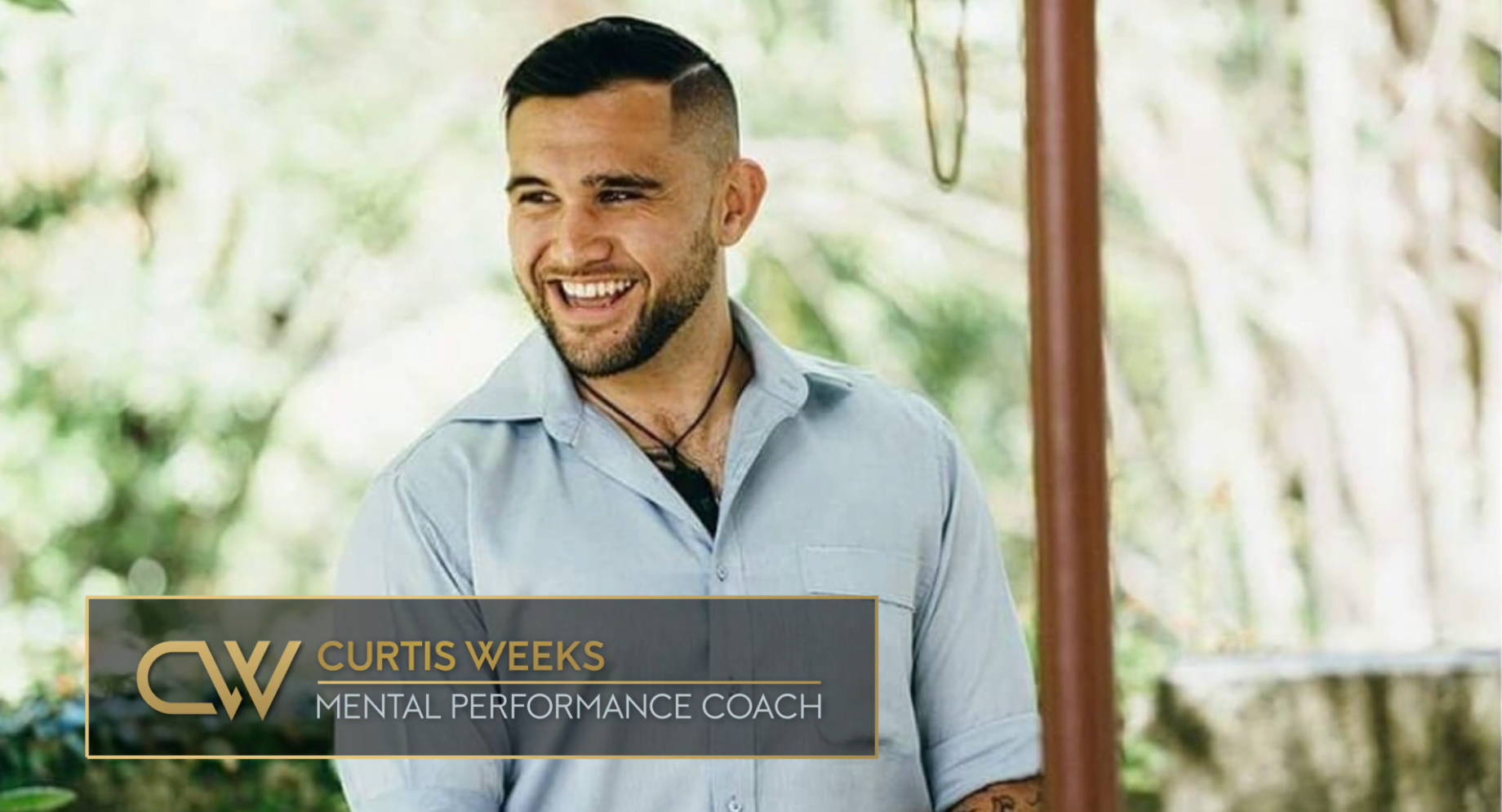 Curtis Weeks is one of NZ's fastest growing Mental Performance Coaches
Mental Performance and gaining a mental edge over your competition is what Curtis specializes in. His approach is unique in delivery and the results are speaking for themselves.

Curtis is a published author of the book "From Why me! To Try me" and is well respected by Business Owners, Coaches and Athletes. Curtis works closely with Individuals and Teams to enhance their mental performance in achieving the desired results.
Curtis is passionate when it comes to seeing his clients achieve. This has led to incredible achievements for both coach and client. He has been interviewed and featured in many Podcasts around the globe.
Curtis served in the ROYAL New Zealand Navy for 13 years where he spent 4 years as a Physical Training Instructor. During that time, he developed the skills to get individuals and teams physically prepared for operational service and noticed that a large contribution started from the mentality of the individuals. From there, he found his passion for uncovering the best methods to enhancing each person's mindset in order for them to perform to the best of their ability. From that moment he sourced out to find the appropriate education and has since worked alongside many of New Zealand's emerging sporting greats, business owner's, and is proud to be a part of creating champions.
Gaining more credibility as a Mental performance coach, he works with many high-performance clients that are based overseas, UK, USA, France and Australia. Curtis shares his philosophy and stories from military experience and of coaching on how to develop the skills and the mind-set that keeps successful people in the game, what do athletes do to stay in the "FLOW STATE". Curtis is known for his enthusiasm, honesty and humour in order to help clients gain their mental edge over the competition.